Most Young People nowadays want to look like a celebrity or their favorite fashion blogger. Especially in these days of social media impact all wants to look unique and presentable and dress like a celebrity. However, most of the college student has a limited budget even though they try some part-time job at Fiverr. ( One of the best sites to get paid for your skill). How does a budget look good? Do they have to stress all-time in their college life until they get a high-paying job? The answer is NOT AT ALL.
Well, the first thing that attracts you when you find a good looking person is their confidence. If an individual has little self-esteem, they look cheap though they cost a few thousand rupees or their outfits. So you can focus on your inner state before you pick clothing that will make you look elsewhere. Celebrities in most situations are far from ideal, but you don't need to do diets and workouts to hurt yourself. We share those secrets that will enhance your personality and best characteristics. This is what all famous people do even when they put on clothes from the mass-market category.
Find your own style
You've also noticed that all celebrities dress differently and don't try to mimic one another. In this regard, it is worthwhile to follow their lead. Even if it seems to be a small thing at first, you can find it difficult to achieve the desired result. You won't look as nice if you find attractive looks on Facebook and Instagram and buy identical clothing. As a consequence, it's a good idea to focus on your style so that it represents your personality and sends the right "message" to those around you instead of look like celebrities. To define your style aesthetic, you should know what fits you best and choose comfortable clothes that will boost your confidence. To get inspired, pay attention to celebrities whose style matches yours.
Invest In high-quality essentials like celebrities
If you ask a stylist about the first pieces of clothing you can purchase, chances are they'll start talking about the basics that form the backbone of every wardrobe. As a consequence, if you don't have enough quality basics, it's worth delaying the purchase of expensive shoes. These products can assist you in achieving the celebrity style aesthetic since you can mix and match them with everything. Note that simplicity is the secret to success; just make sure that you buy things made of natural, high-quality fabrics so that your clothes don't wear out after a few washes. You can either buy nice or buy twice, so the choice is yours. The modern market offers many affordable brands that create pretty quality basic clothes. And if wants so you can buy some from our store ( Fashlone ). We provide quality clothes at an affordable price.
Practice Simplicity
If they aren't attending a serious event or exhibition, celebrities choose to dress simply because simplistic designs still look fantastic. Ordinary people often overdo it with their "attractive" looks, resulting in them being too bulky. As a result, sticking to the simplistic idea in terms of clothing, shoes, and makeup will make you seem more elegant. You would already look fantastic if you wear an ordinary white t-shirt with the appropriate size blue jeans and complete your look with sneakers and a suitable watch. Only remember to shop for clothes that suit your body shape. Finding the right match can be difficult, but the end result will be well worth the effort.
Invest in Quality Accessories to look like celebrities
Have you ever think, How a simple pair of earrings can make the biggest change in your look? Especially if you try it with Indian wear. You will instantly feel different. Accessories give more importance to your personal style, taste, and preferences. They also offer unlimited opportunities for clothes, helping you to do the best of each item you have. Clothes take up more space physically in your closet and clothes, but accessories are important details to complete each appearance. So, Always try to invest in some quality accessories.
Pick high-quality footwear.
Many people judge a person's entire appearance based on their shoes, so it makes sense to pay particular attention to this item of clothing. If you want to look more feminine and posh, wear heels that you are comfortable in. To build a more comfortable picture, modern trends suggest wearing sneakers and flats. The majority of celebrities wear inexpensive shoes that can be purchased even on a limited budget. If you do plan to spend money on leather shoes, make sure to choose some high-quality choices that will help to elevate the price tag of your whole look and make you more representable.
The value of hygiene cannot be overstated.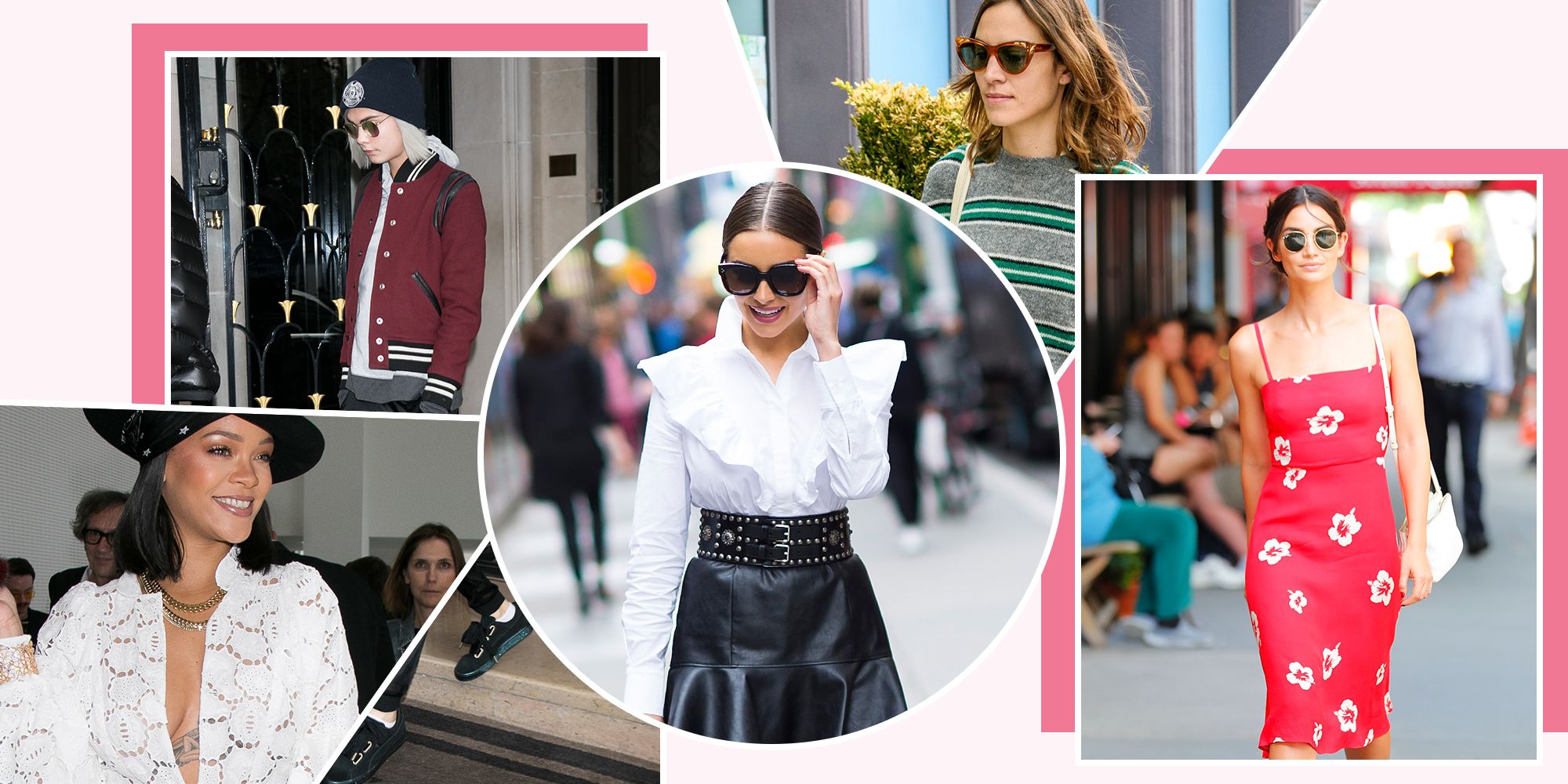 Even if you have invested all of your money on clothes to look nice, if you seem sloppy, your efforts would be in question. It's crucial to pay more attention to your makeup and hairstyle because they have an impact on how others view you. Celebrities are no exception, which is why their haters become more vocal when they see photos of celebrities that seem strange due to a mismatch between appearance and clothing. Keep in mind the importance of a skincare routine, personal hygiene, and the perfume you carry.
In last all you need is confidence about yourself and your choice. Not all celebrities has a good fashion sense but still they look so good, the only reason is Self- Confidence.
……..
Here we go girl, Hope you like these tips. Don't forgot to gave some feedback.
Love from Fashlone.